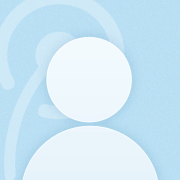 New Aloxxi ad featuring Gertrud Viktor out today in InStyle, People & Elle USA Today!

Frame from my shoot yesterday w English stungun @ItsAudra at @CrescentBeverly.

#lingerie#

british

I love Orange County. I feel like an extra in the worlds largest MILF porno.

My most overused meeting phrase. "Don't be so literal. It's never about the product".

New image of Michelle Mulitz shot last month in Los Angeles. Hair & Makeup by @MynxiiWhite of @TheRexAgency

The master @gillesbensimon1 and I last night.

Fleurteese by

@DitaVonTeese

global fragrance campaign. Unbranded original image.@dvtparfums @hsn

Kid at the Palm Desert car wash w the sweet Benjamin's track suit.

New cover shot by yours truly. Hair, makeup & wardrobe styling by

@DitaVonTeese

Please welcome to the world, Kane Phoenix Dougherty @LeeannTweeden & her husband Chris' new baby boy!

Thanks to the trolls who got this deleted from Facebook.