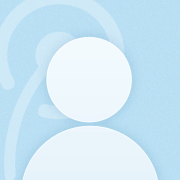 Good morning everyone! Two days until the big day, 開始唔捨得啦。。。

Shooting in Central today! This area always reminds me why I love HK. There is no place in the world like this! This is home

5 days left. Training is more challenging. Our itineraries are absolutely packed from early am to late evening. This is probably the hardest I've ever worked! Luckily, I have these amazing and beautiful girls with me

(I look like I'm photoshopped into the picture)

譚曉榆

前幾日我生日, 真係非常特別! 今年好開心有gum多美女同我慶祝! Lucky me! So many gorgeous girls to celebrate my birthday with, so sweet! <3

All the girls look so good! We have been training intensely, can't wait to show you guys what we've got on Jan 15th!

Sorry, the source post has been deleted.

Hi everyone! This is Kelly 張曦雯 from the beautiful city of CHICAGO

I'm contestant number 11 in the 2012 國際中華小姐. Hope to get to know everyone here and gain your support!
Verified
张曦雯,《2012国际中华小姐竞选》候选佳丽。